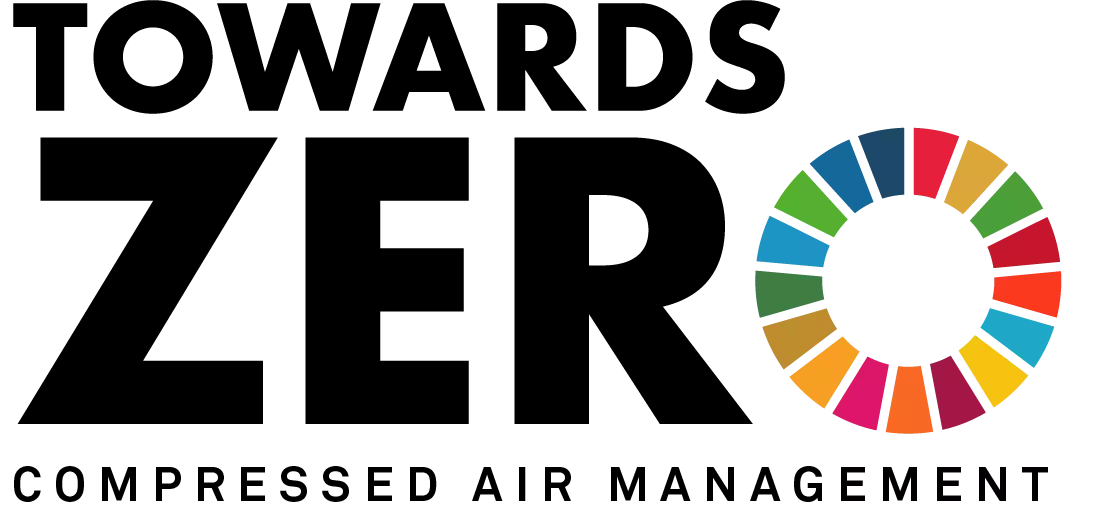 Implementing compressed air management
Reliability
Secure capacity
No breakdowns
Diagnostics
Air quality
Maintenance
Vital alarms
Vibration
Know-how
Management
Operations
Sustainability
Environment
Health & safety
Operators
Financials
Operating costs
Consumption
Cost allocation
Efficiency
Investments
CO2 Trading
Reporting
LCC analysis
Sustainability
Reduce waste
Energy management
Reduce CO2 emissions
Environmental policy
Report requirements
Legislation
Control
Asset management
Financials
Consumption
Pressure
Leakage levels
kWh
Optimisation
Efficiency
Air quality
Benchmarking
Compliance
Within CALMS energy management system you will be able to:
determine the organization's guidelines in the field of compressed air energy use
establish energy planning with action plan, which among other things include an energy use review
verify multi level achievement of determined goals
encourage activities for reaching ongoing energy goals
CALMS 5-step approach for ongoing system optimisation

Compressed air solutions
Visualise compressed air usage and costs
CALMS is an advanced web based software tool for compressed air energy management that enables a systematic approach towards improvements in energy efficiency and the reduction of energy costs. CALMS web software with event monitoring fully complies with the ISO 50001 standard requirements.
Analyse and report
CALMS offers auto and manual detail analyses and alarms for unexpected trips and energy consumption. System is based on pre-defined KPI-Key Performance Indicators and Trend-lines as per CSA 837-16. System will send relevant person Alarms via SMS or E-mail.
Monitor real-time energy consumption
CALMS can connect to any compressed air system using CALMS PM-x boxes or OPC software to connect to existing PLC system. System is designed to collect data with 5 sec sampling rate to be able to do simulations and detail analysis. In CALMS you can see all process data and energy consumption at any time, compare it with historical data and predict your future needs.
Pre-audits, audits, analysis and simulation
Support for system assessment with feasibility study , potential savings identification, audits with measurements and creating PI&D model - digital twin to perform simulations based on flow profile and system improvements.
Compare to the best in class
CALMS is design to let you know anytime where you are in terms of CAS KPIs. CALMS is collecting tons of data with real time calculation of KPIs and comparing to the best in class system at working conditions.
Universal data collection with IOT in mind
CALMS can collect data from most sensors available on the market through advanced communication device PM-x box or existing PLC with OPC software. Our devices are based on iIoT standards to collect all relevant data of compressed air system in real time.
Compressed air asset management
CALMS is complete management system for compressed and as such is supporting also assets in the compressed air system as per ISO 55000 standard.
Equipment and maintenance module
Used for maintenance and cost planning to increase reliability and reduce cost of operation.
Total cost of ownership and cost of compressed air
Integrated tool to compare proposals with biggest independent compressor database available. Calculate cost of ownership for existing compressors based on audit and comparing to new compressors. Establish real compressed air cost.
Compressed air leak management
Take advantage of unique and verified solution for Compressed Air Leakage Management based on ISO 11011 including leaks, artificial demand and inappropriate uses identification and repair. System that uses IOS and Android mobile application for data collection and web interface for validating, repairing, reporting and calculating the cost of air leak.
Quick and easy savings with calms
Leaking is present in industry that uses compressed air, steam or other gases under pressure. There are a lot of potential savings. In some cases more that 50%. In our more than 20 years long history in working with leak detection, we discovered that our work in a company is not as efficient as it could be, until we involved companies top management. Top management involvement makes systematization of the process possible.
How to systematize leak survey and repair
For this purpose we developed special web application CALMS (Compressed Air Leak Management System). With CALMS you can monitor all activities of leak seek and leak repair process. You can also monitor energy savings and reduction of consumption of compressed air, steam or nitrogen. Our cloud platform reduces time between leak discovery and repair by 70%. In the main menu of application, you can monitor number of detected leaks, estimated volume of leaked medium and cost of it on annual basis. You can see the progress made with leak repairs and use tool to identify spare parts need for repair.
Leak survey
Every inspection can be done for a complete company, or just part of the company, or for different locations in big corporate companies. Every leak detected information is entered online or with mobile application. System automatically calculates the size of the leak and cost based on your price entries. Every leak spot is identified with its own serial number, location description, description of leaking part and picture. For each leak you estimate time needed for repairs and cost of material.
Leak repair
CALMS supports not only leak seeking, but also leak repair process. You easily track repair process, enter repair material, cost and description details and who repaired it. Every repaired leak is added to savings calculation. Track annual improvements and when the leak audit process has been successfully completed. Once the leak audit has been completed, you can create new CALMS or generate savings reports.
Mobile application
Mobile application is available for Android or iOS smart phones and tablets. It makes data entry possible directly from the field. It does not require internet connection and synchronization is done once the network is available. Using mobile application, leak audit process is greatly improved, it reduces additional work and minimizes number of errors.

Reporting and notifications
CALMS with automatic notifications generates weekly or monthly survey and repair reports, managers reports with financial progress, and overview of company energy improvements and optimizations.
All reports include tables with all leaks, material description, pictures, costs of each leak and total and potential savings.
Reports have custom branding with your company information and logo.
Employee engagement for Energy Excellence
With awarding process integrated into CALMS
Each employee can use Red Flag Tags or a mobile app for reporting improvements and recommendations
CALMS will link improvements to energy savings
CALMS subscription will buy tokens with some basic value
The company will buy energy tokens based on % of annual energy savings
Employees Engagement Goals
Raising awareness of energy consumption among employees

Employee education on energy optimization with online training

Engaging staff in energy savings by submitting ideas with bonuses and rewards tokens linked to participation and actual savings
Energy tag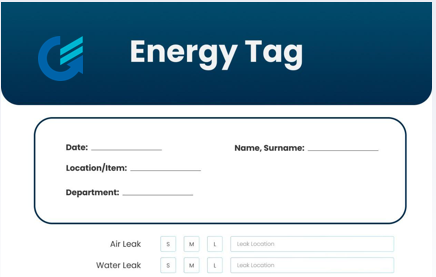 Energy token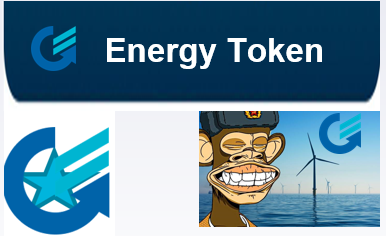 Mobile application for employee engagement