Built by compressed air experts for compressed air users.

Do you want to compare your CAS performance with the best in class?Do you want to check your service provider?Do you want to add a new production line and need a simulation?Do you want to add a new compressor and wish to know the optimal choice?Do you have a compressor service issue and require real-time vibration diagnostic?Do you wish to perform a leak audit, repair or just verification?
The CALMS platform is designed for optimizing air compressor performance, reducing energy bills and increasing sustainability.
Average expected savings per year are from
5-10 % up to 35%
Monitor your compressed air system 24/7
Take actions with expert supported analysis
Decrease energy consumption
Lower CO2 emissions
Discover the potentials inside your
compressed air processes
Achieve better service organization
Build a better reputation towards customers,
community, …
An energy efficient company is a well run company!
ASSESSMENTS
Leak Audit,
Full demand-side Audit (ISO11011)
Efficiency
Reliability
Savings Opportunity
MONITORING
Energy Audits
Permanent monitoring
Optimisation
Analysis
Service Diagnostic
Simulations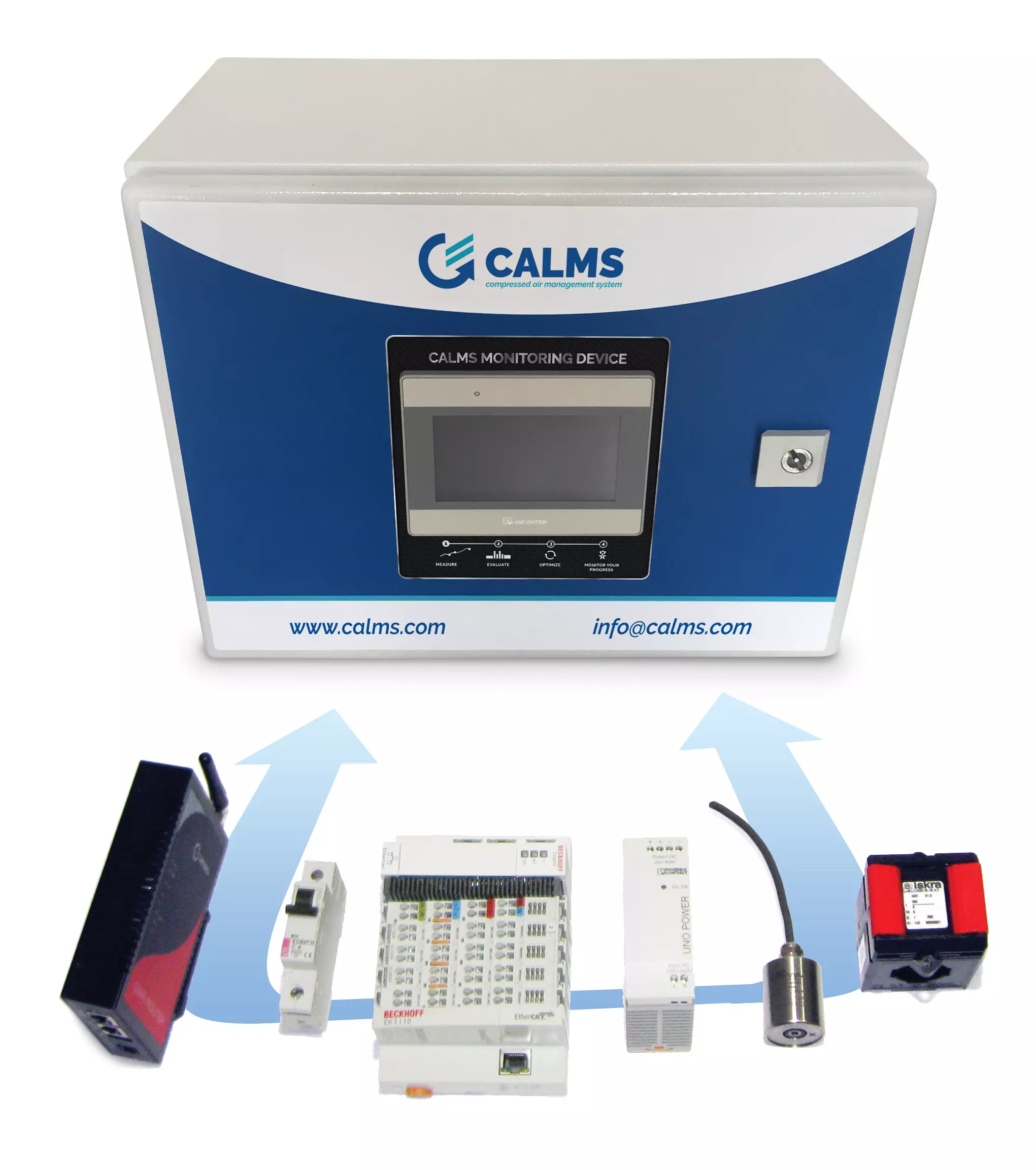 CALMS – On-demand service SaaS – Rent equipment and software