CALMS system is designed as a cloud web server platform that connects factories as end-users to service providers as maintenance and equipment suppliers and compressed air experts as auditors. – a solution you can start using tomorrow for a monthly fee or connect with the expert.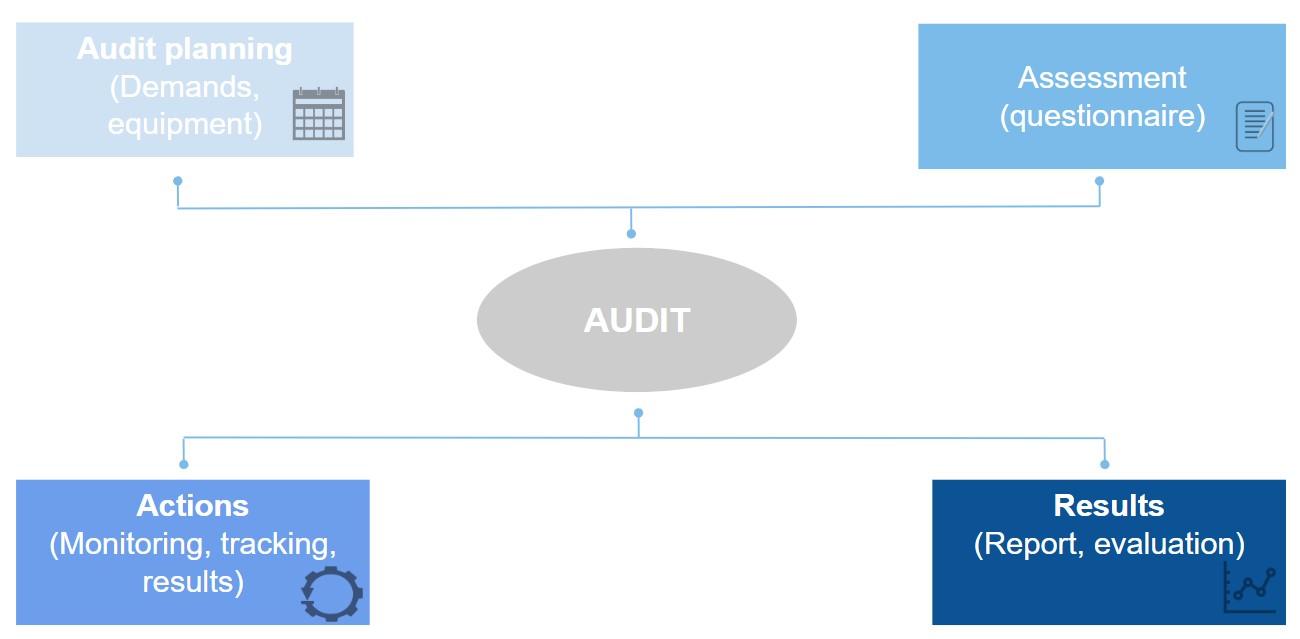 What are benefits using independent external expert:
To reduce operating costs, it is very important to improve and maintain compressed air system efficiency.
Applying holistic system approach is the key to increasing CAS efficiency and reducing costs.
Increase reliability with assessments, predictive maintenance and equipmnet testing
Increase safety considerations
Open architecture & independent platform
Using international standards

ASME EA-4–2010 - Energy Assessment for Compressed Air Systems
ISO 11011: 2013 Compressed air – Energy efficiency – Assessment
CSA 837-16 - Monitoring and energy performance measurements of CAS

Reduction of CO2 Emission
If you already are an expert start a journey with us!
To connect with CALMS use this link.
A full assessment of compressed air system include the complete system:
Supply Side equipment (including - installation, control, maintenance, ventilation)
Distribution Side pipelines, rings, leaks
Demand Side users (pressure, use type, special requirements, leaks, AD, IU)